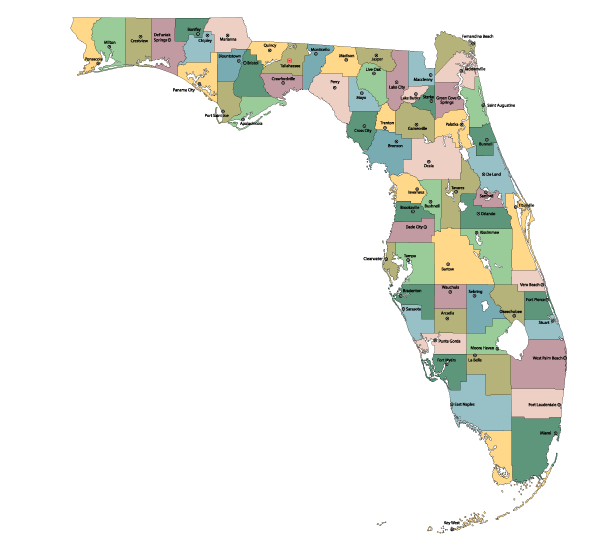 We Know Florida.
Cloverleaf Corporation, based in the Tampa Bay area, is the Florida's leader in traffic and highway safety solutions. We offer a complete array of engineered system to increase motorist safety. From run-off-the-road accident reduction to traffic calming, we have a system that will help you solve your traffic safety problems.
Over the years, we've provided solutions to the motorists and stake holder's of highway and road transportation systems across Florida, Georgia and Alabama. We've assisted Florida DOT, Georgia DOT, Alabama DOT, consulting engineers, contractors and municipalities in dramatically increasing highway safety on their network of streets.
In order to accomplish this, we draw from a tool box of innovative systems designed to increase safety and reduce maintenance costs. The manufacturer's of these systems are known worldwide for their high quality, cost effective and field proven products.
---
We Know
Crash Cushions.
Traffic barriers are a vital component of roadway safety to protect motorists from roadside hazards. These barriers must be strong enough to redirect motirsts away from the shielded hazard, yet friendly enough
if errantly impacted.
When a vehicle impacts the untreated end of a traffic barrier, serious consequences to the vehicle occupants may result. Likewise, these impacts on untreated barrier ends may cause the barrier to fail. Crash cushions and end terminals are used to mitigate these impacts to barrier ends and point hazard and bring the vehicle to a controlled stop.
At Cloverleaf Corporation, we know crash cushions. We can provide crashworthy end terminals for any barrier type termination. Whether it's
guardrail, cable barrier, concrete barrier wall or even large crash walls, we can engineer a solution to shield the hazard.