---
Congestion Mitigation
Cloverleaf Corporation is a certified business partner with Lindsay Transportation Solutions, Road Zipper, the world leader in movable barrier technology. Our team will work with you to find many economical choices to help bring additional capacity to existing road networks using moving barrier.
---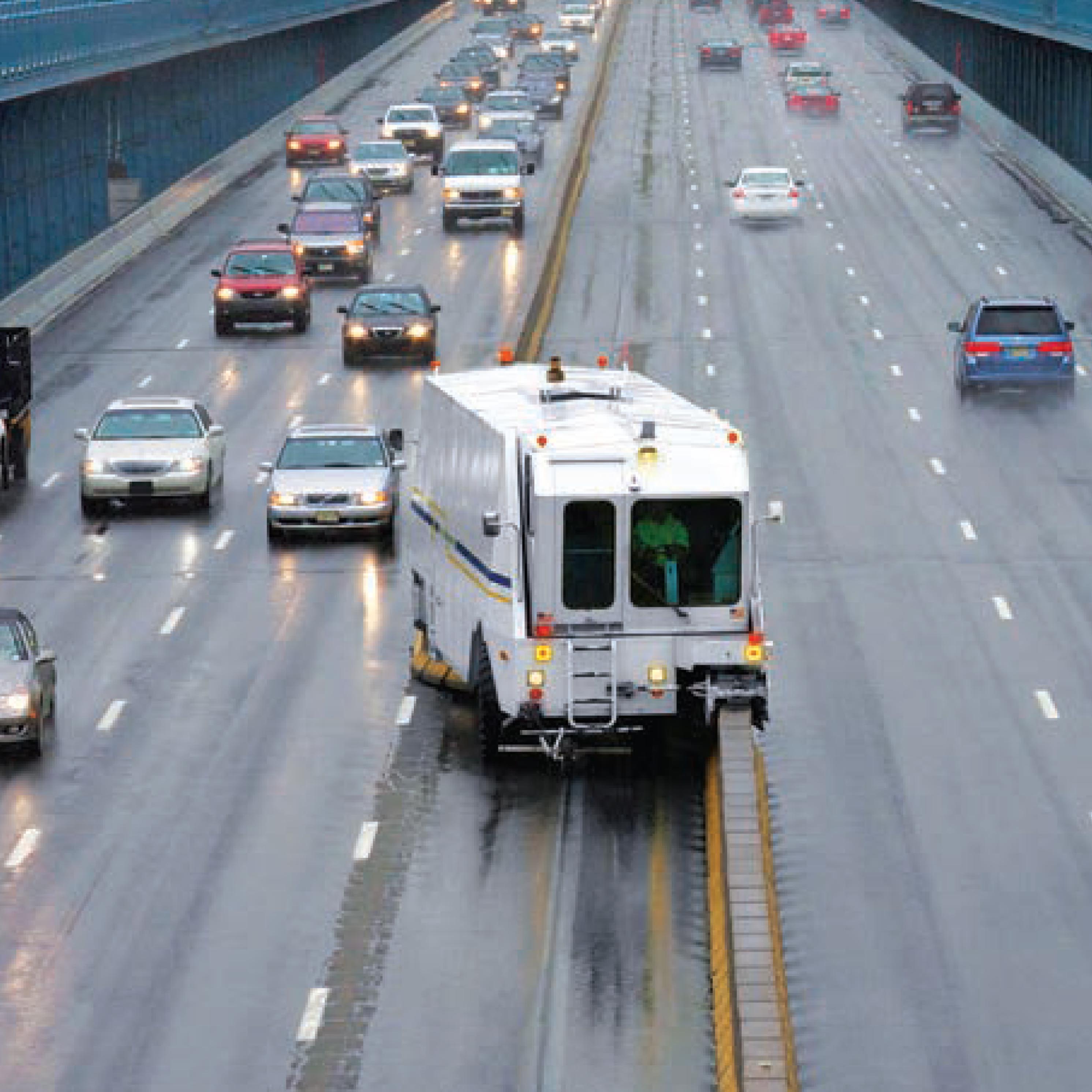 Road Zipper for Bridges
The Road Zipper System Speeds Construction and Increases Safety:
Bridge work projects face multiple challenges. Limited space for vehicles, equipment, and workers results in an increase in the number of construction stages, prolonging the job and raising the cost of construction. Safety is also compromised if all work must be performed in a confined work zone, and bridge work zones that create a flexible work space by utilizing cones and barrels are inherently dangerous to workers and motorists. Moveable Barrier creates a safe, flexible work zone for bridges that allows contractors to expand the work zone during off peak traffic hours, and reduce or even close the work zone during peak traffic hours to maximize traffic flow. Larger, more efficient construction equipment can be used in the expanded work zone, combining or eliminating stages and allowing many redecking projects to be completed in one construction season rather than two.
Product Information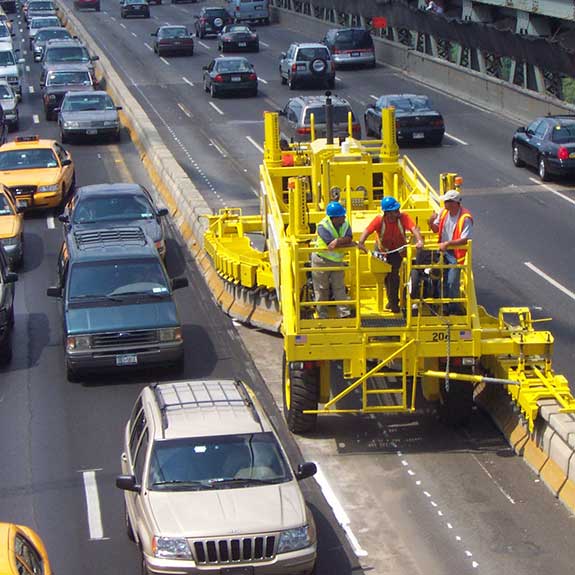 Road Zipper for Work Zones
The Road Zipper System Speeds Construction and Increases Safety:
The Road Zipper System®  is designed to create a positive traffic barrier between opposing lanes of traffic and between motorists and construction work areas. 
The Barrier Transfer Machine (BTM) laterally transfers the barrier wall, one lane or more, at speeds of up to 5 mph (8 km/h).  This allows the contractor to quickly reconfigure the roadway to meet changing traffic demands and at the same time expedite construction.
By expanding the work zone during off-peak traffic periods, contractors can combine or eliminate stages and use larger, more efficient equipment to accelerate the construction process.  This often results in eliminating one or more construction seasons.  The system also reduces congestion by enabling more lanes to be open during peak hour traffic.  For partial width construction, one side of the road can be completely closed for construction while all traffic is diverted to the other side, with a moveable median barrier reconfiguring the roadway in real time to provide more lanes in the peak direction.
Product Information
Drawings
NCHRP 350 TL-3 Classification
Longitudinal Barrier | FDOT APL 102-026-002
Learn More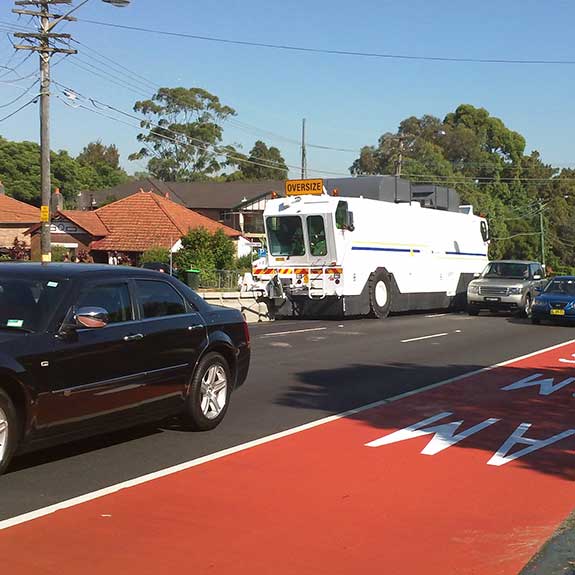 Road Zipper for Managed Lanes
The Road Zipper System Speeds Traffic Flow and Increases Safety:
The Road Zipper System® is designed to cost effectively increase capacity and reduce congestion by making more efficient use of new or existing roadways.  Applications include high volume highways where additional right-of-way may not be available, where environmental concerns may exist, or where the lack of funding may slow or inhibit support for new construction.
The Road Zipper® System can transfer a mile of high performance concrete barrier up to two lanes in less than 10 minutes, offering agencies an innovative strategy for making our congested highway system more efficient, safe and functional.  These benefits can be realized in less than one year and at a fraction of the cost of building new highway lanes, especially lanes for bridges, tunnels and viaducts. 
Product Information