---
FDOT Approved Guardrail & Accessories
---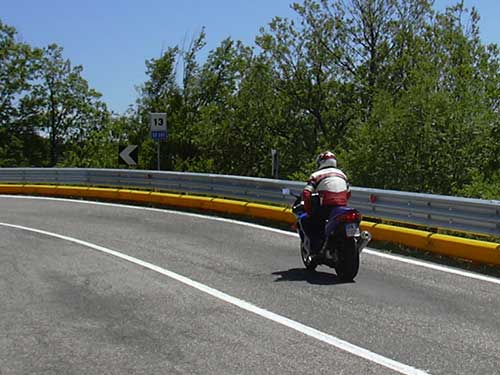 DR-46 Motorcycle Barrier
The DR-46 Motorcycle Barrier Attenuator (MBA) is designed to attach to standard roadside guardrail to protect errant motorcyclists from the guardrail post during a fall or collision.
The use of The DR-46 MBA under guardrail reduces the risk of the motorcyclist impacting dangerous guardrail posts. The DR-46 MBA is easy to install with a simple connection to existing guardrail posts.
The DR-46 can greatly decrease the injury and fatality rates of motorcycle guardrail accidents without interfering with guardrail performance. The DR-46 Motorcycle Barrier Attenuator is a physically flexible system that can follow radius curves as low as 15 m (50').